Smart Spider (MT503)
:

The MT503 – Smart Spider is a table-top beamforming speakerphone that can be ceiling mounted and daisy-chained making it ideal for any space. The Smart Spider can be used for video conferencing via USB or as a plug-in device for any "smart" device. Available in two colors, choose the suitable for any professional environment.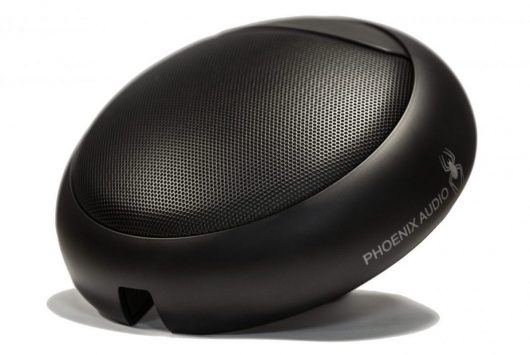 Connectivity:
Controls On The Device:
Speaker Volume
Microphone Sensitivity
Mute
Powering Options:
Direct USB Power
External Power Supply
Power Daisy Chaining
Inputs:
Connects to your computer via USB: Use this connection for video conferencing sessions or softphone calls. The Spider is compatible with cloud conferencing apps such as Zoom, Skype For Business, BlueJeans, Chromebox For Meetings, etc.
Connects to Smart device via analog cable: Use this connection to make calls from your Smart phone or tablet. The Smart Spider is compatible with all Smart devices.
Some of our Customer Stories...
Smart Spider (MT503)
These things are godsends for conferencing
These things are godsends for conferencing. If you use Zoom, as we do, you can turn off the software anti-echo control in the meeting and allow the Spider's own anti-echo to manage the audio. The bump up in quality will be amazing. The beamforming mic array really does a great job of finding each person sitting at the table and making them heard clearly. Daisy-chaining them works really well. I have used up to 3 in a string to make a big group meeting work in a web conference and each person could be heard perfectly clearly. This is truly a sophisticated and successful device.
Smart Spider (MT503)
Serves as a great teleconference speaker
Loud and clear is what the speaker offers. It allows us to use it for our training video teleconferencing class that lasts over 3 hours. Everyone is able to hear us loud and clear and so can we. That's an A+ in our book and highly recommended.
Smart Spider (MT503)
High-Quality Conference Speakerphone
If you are constantly attending conference calls like me, you should have this speakerphone in your conference room.
It has an exceptionally large pick up and broadcasting range and it can pick up any sound in the conference room.......including your phone vibrating on the table.
Need Pricing faster ? Fill out simple form and our executive will get back to you.